Training Course in Sexual and Reproductive Health Research 2010 - List of participants - GFMER members pages
Abid Hussain
Millat Welfare Hospital, Faisalabad, Pakistan
Abid Hussain, MD
Senior Medical Officer, Assistant Medical Director, Millat Welfare Hospital, Faisalabad, Pakistan
abid81@hotmail.com
I am 44 years old Medical practioner working in district Faisalabad Pakistan. I graduated (MBBS) from Punjab Medical College in 1992.
I am working in an NGO as Medical practioner for the last twelve years. I arrange and conduct various medical camps regarding Breast feeding, vaccination, health education and raising awareness in community. I can perform routine abdominal surgery, ultrasound and check out patient department. I also perform some administrative/office duties.
My areas of interest are sexually transmitted diseases, family planning including bilateral tubal ligation and male sterilization.
I have done my post graduation in Mother & Child Health and health administration in year 2006 and 2008 respectively.
Images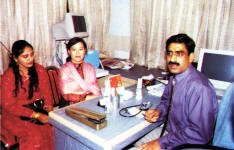 Links