Training Course in Sexual and Reproductive Health Research 2010 - List of participants - GFMER members pages
Abdul Saboor Wahabzadah
Pediatric Hospital, Herat, Afghanistan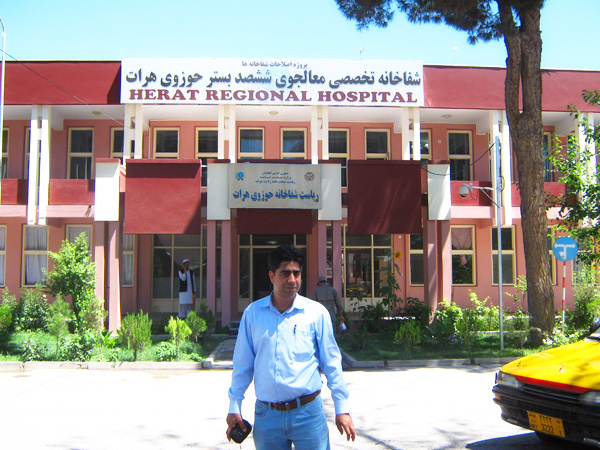 Abdul Saboor Wahabzadah, MD, Pediatrician
Pediatrician, Pediatric Hospital, Herat, Afghanistan
dr_sabor@yahoo.com
My name is Abdul Saboor Wahabzadah. I am from Afghanistan, and was born in one the famous and ancient city in this country, called Herat. Currently I enjoy living in this city. It is located in the west part of country bordered with two countries (Iran and Turkmenistan). My primary education started in Iran and finally I graduated from Herat Medical Faculty in 2001. Since 2001 I have been working with several governmental and nongovernmental organizations in the field; officially, I started to work as a medical doctor with MDM France Clinics. This was from 2001 to 2002. During 2003 to 2007 I was working in Herat regional Hospital as a pediatric doctor. In 2007 I had the chance to be accepted in Pediatric Specialization Period and I successfully completed the program with an honorable result in the beginning of 2010. Alongside with my basic and specialized education, I actively had the participation of several short terms and mid terms training courses which I can briefly list them as follow:
Wahaaj Institute of Ultrasound Imaging (Kabul)
Training On HIV/AIDS for Health Professionals'
Basic Resuscitation And trauma life support
Basic Infection Prevention Course
Standard-Based Management in Infection Prevention
Assessment of the Quality of care for Hospitalized Children
Primary Mental Health Project
Management of Severe Malnutrition
Basic Newborn Care Training
Breast Feeding Counseling Course
Now I am participating with Training course in sexual and Reproductive Health Research 2010.
I, Dr.Alphons and Dr.Halemi are working in the same group of this course, I enjoy learning and sharing knowledge with others.
Course assignment
Images
Links