Training Course in Sexual and Reproductive Health Research 2011 - List of participants - GFMER members pages
Confucius Aligo Allison
Martha Primary Health Care Centre, Yei, Southern Sudan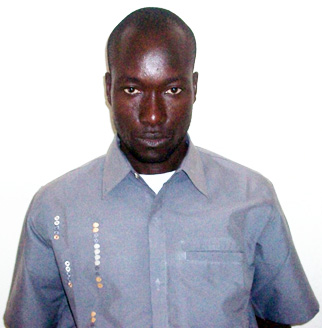 Confucius Aligo Allison, Diploma in Clinical Medicine & Public Health
Clinical Officer, Martha Primary Health Care Centre, Yei, Southern Sudan
confuciusaligo@yahoo.com
I Confucius Aligo Allison, 37 years – old clinical officer interested on Sexual and Reproductive Health Program. I am currently an employee of Episcopal Diocese of Yei and working for Martha Health Center.
I graduated in 2006 from the National Health Training Institute Maridi Southern Sudan under AMREF, with a diploma in clinical medicine & public health.
In my clinical work, I am responsible for supervising staffs in all department and especially those working in Maternal and Child health Clinic.
Interview with Confucius Aligo Allison Clinical Officer, Martha Primary Health Care Centre, Yei, Southern Sudan
Assignments
Links