Research methodology and research protocol development / Course files
WHO Library
Tomas Allen
Training course in research methodology and research protocol development 2018
July 23, 2018 - Geneva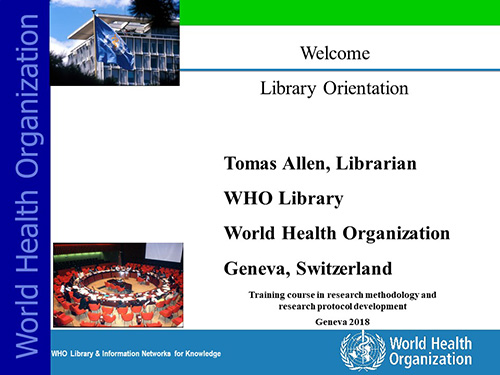 Download the complete document
Allen T. WHO Library. Paper presented at: Training course in research methodology and research protocol development; 2018 Jul 23; Geneva.
Relevant online resources
Assignment
Do a literature search and identify 6 to 10 journal articles or original researches that are related to your research topic.
List the identified articles using the National Library of Medicine (NLM) reference style or any other standard reference style. Please indicate the reference style you are using.