The picture of the week
HIV awareness and prevention project, Abuja, Nigeria
Onyinye Edeh - School of Public Health, University of Washington, Seattle, USA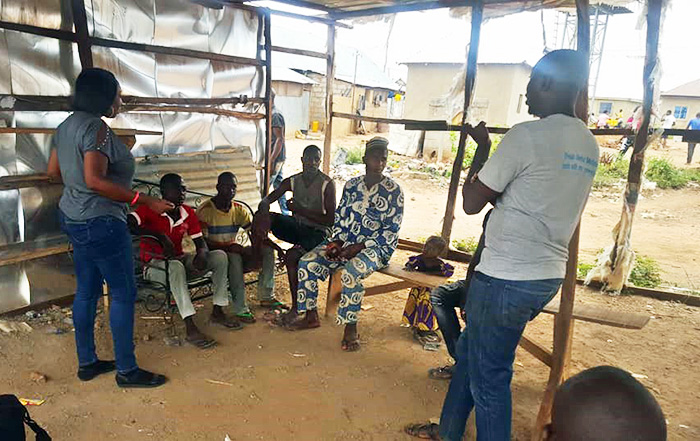 To make sustained impact in any community, you must engage the community influencers. This morning, Esther Linda Ozi Raji, Ayo Adegbola and I went to address the male youth leaders about an HIV awareness and prevention project currently being implemented by Strong Enough Girls' Empowerment Initiative in Waru, Abuja. Waru is a rural and impoverished community on the outskirts of the Federal Capital Territory of Nigeria. The area is plagued with environmental challenges including lack of latrines/toilets and poor sanitation that impact the health of its residents. Teenage pregnancy is a common occurrence in Waru and has led to early marriage for many girls and dropping out of school. The project aims to provide accurate information on HIV and other sexually transmitted infections and access to testing and treatment services using peer educators.
We had to interrupt the young men who were visibly busy breaking ground for a building project for the youths.
In all honesty, I meet too many incredibly hardworking and talented young people in Nigeria. The issue is that their strengths are not adequately harnessed.