The picture of the week
Strategic plan for making health services adolescent friendly in Mukono District, Uganda
Pauline Picho Keronyai - Nama Wellness Community Center, Kampala, Uganda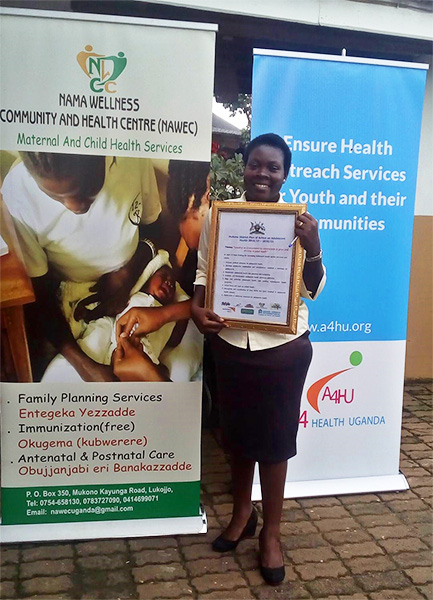 This is Pauline and I would love to share with you this exciting activity that took place in my District, Mukono, Uganda.
My organization happened to be part of the launch of an 8 point strategic plan for making health services adolescent friendly in Mukono District.
Mukono has a total population of 640520 people of which 224182 are between the age of 10 to 24.
Teenage pregnancy accounts for 18% of the total deliveries in the health facilities and 13% of these mothers are newly diagnosed with HIV.
This calls for action and we are ready to act as guided by this 8 point strategic plan of action to save our adolescents.