The picture of the week
Awareness creation on Harmful Traditional Practices, Calabar, Nigeria
Sarah Funmilayo Kuponiyi - CUSO International, Calabar, Nigeria
2020-09-23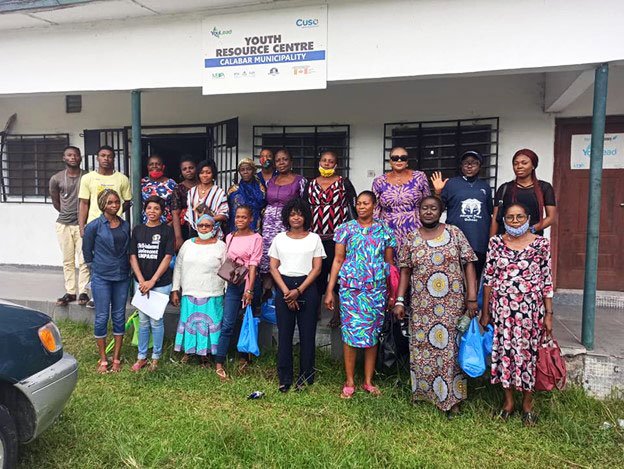 We had a successful activity, awareness creation on harmful traditional practices and how it fuels Gender-based violence (GBV) the women are eager to have us in the various community for mass sensitization as from next week.
The Awareness creation on Harmful Traditional Practices (HTP) and how it fuels GBV was a huge success, in attendance where Community women and girls representing the various clans/communities in Calabar municipal where AWA Initiative is implementing the WVL project these includes Ediba Qua Community, Big Qua Clan, Akai-Effa Community and Akim Community. Each clan/community had five (5) women representatives. The representatives where informed about what harmful traditional practices are and how it fuels GBV.
At the end of the awareness creation the representatives gave good remarks and showed willingness for such initiative/project to be brought into the community.