Training Course in Sexual and Reproductive Health Research 2014 - List of participants
Atnafu Getachew Asfaw
WHO Ethiopia Country Office, Addis Ababa, Ethiopia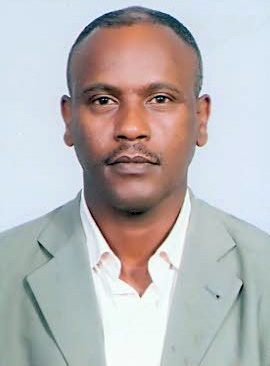 Atnafu Getachew Asfaw, MD, Specialty Certificate in Obstetrics and Gynecology
National Professional Officer/Making Pregnancy Safer-MDSR Project Coordinator, WHO Ethiopia Country Office, Addis Ababa, Ethiopia
atnafugeta@yahoo.com
I am an Obstetrician-Gynecologist by training with work experience spanning 25 years encompassing clinical practice (as a general practitioner and later, following specialization in obstetrics and gynecology, as senior medical specialist) and public health program management at different levels. I had extensive involvement in Supplemental Immunization Activities (in the Polio Eradication, Measles control and Neonatal Tetanus elimination initiatives), and in reproductive maternal and new born health (RMNH).
In public health, which started as frontline facilitator of implementation, has progressed to program coordination, providing high level support for strategic plan and guideline developments, advocacy and follow up and monitoring of implementations in the area maternal and newborn health, Prevention of Mother to Child Transmission of HIV, FP/RH and MDSR and development of National Health Sector Strategic Plans, including costing. More recent engagements include leading and coordinating project implementation for Maternal Death Surveillance and Response (MDSR) and UN joint programs for RMNCH.
Publications
Fesseha N, Getachew A, Hiluf M, Gebrehiwot Y, Bailey P. A national review of cesarean delivery in Ethiopia. Int J Gynaecol Obstet. 2011 Oct;115(1):106–11.
Mekbib T, Kassaye E, Getachew A, Tadesse T, Debebe A. Averting maternal death and disability: the FIGO safe motherhood initiative in Ethiopia. Int J Gynaecol Obstet. 2003 81:93–102.
Links