Training Course in Sexual and Reproductive Health Research 2014 - List of participants
Gabriela Luchetti
Faculty of Medical Sciences, Universidad Nacional del Comahue, Neuquen, Argentina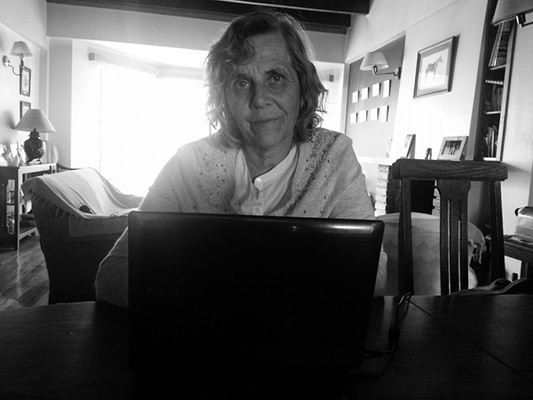 Gabriela Maria Luchetti, MD
Teacher and researcher, Faculty of Medical Sciences (FACIMED) Universidad Nacional del Comahue, Neuquen, Argentina
Former Chief of Ginecology Service of Hospital Provincial Neuquen
Gluchetti56@gmail.com
Dr Gabriela Luchetti was born in Gaiman (Chubut) in the Argentina Patagonia Region.Graduated from University of La Plata (Argentina) in 1979.Specialist in Gynaecology and Obstetrics. Residence Training Ob/Gyn 1980/1983 In the Hospital General de Agudos Dr Gregorio Araoz Alfaro. (Evita)Lanus Buenos Aires. She is Specialist Gynaecological Endocrinology and Reproduction from Favaloro University Foundation and Higher Diploma in Social Science with a major in Gender and Public Policy FLACSO Latin-American Faculty of Social Sciences August 2012. Master (in progress) in Gender, Society and Policies FLACSO. Latin-American Faculty of Social Sciences,cohort 2011/2012. Thesis project approved Thesis Title: The influence of knowledge, perceptions and representations of gender in the choice of intrauterine contraception: a regional study on women, men and healthcare providers.
She worked 30 years as a permanent staff gynaecologist in a public Hospital where she was Residents instructor and then head of service.
The current position is Head of Practical work of the Chair of Obstetrics and Gynaecology, Faculty of Medical Sciences (FACIMED) Comahue National University.
In this moment she is dictating one seminar in sexual and reproductive rights and Health for the medicine students as extracurricular activity, and she is responsible in one research about IUD Providers and, is working as a consultant from the Provincial Program in biomedical technology.
She is married and has three adult children.
Images
Links