Training Course in Sexual and Reproductive Health Research 2014 - List of participants
Osita Okonkwo
Support to National Malaria Programme, Nigeria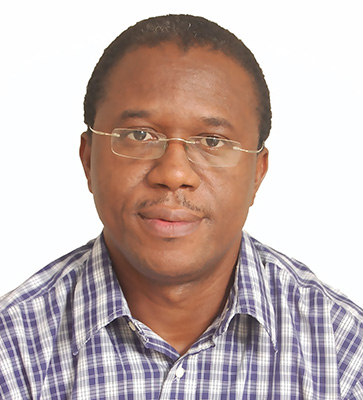 Osita Okonkwo, MD, MPH, FPHPM
Technical Malaria Manager, Support to National Malaria Programme (SuNMaP), a DFID funded project in Nigeria
ositasnr@yahoo.com
Dr. Osita Okonkwo completed Bachelors of Medicine and Bachelors of Surgery degree in 2000 from the Obafemi Awolowo University, Ile-Ife, Nigeria. In 2010, he completed a Fellowship in Public Health Policy and Management from the Tulane University School of Public Health and Tropical Medicine, New Orleans, USA; and a Master of Public Health degree from the Manchester Metropolitan University in 2013.
Dr. Osita is Public Health Policy and Management Specialist with over twelve years work experience in reproductive health practices both in Nigeria and in the United States. He has been involved in several health development programmes implementation and has provided technical leadership at various levels within the country's health system, with special focus on policies and practices that addresses the healthcare needs of vulnerable communities in northern Nigeria.
A former Health Advisor to the Nigerian Red Cross (2007-2013), a Disaster Team Leaders at the American Red Cross, Southeast Louisiana Chapter, a founding member of the Tulane University Red Cross, and a Team Leaders with the Handson New Orleans Network, Dr. Osita is a committed humanitarian and a community volunteer service organizer.
Dr. Osita Okonkwo is a distinguished public health commentator and blogger, and has been featured in several television and radio discussion programmes both locally and internationally.
Links