Training Course in Sexual and Reproductive Health Research 2014 - List of participants
Sonic Muno Odong
Lira Hospital, Uganda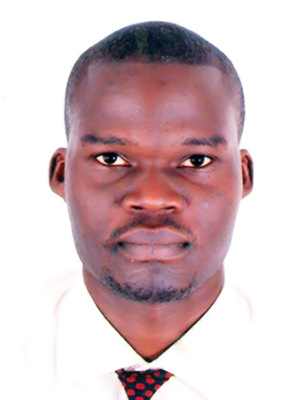 Sonic Muno Odong, MBCHB, General Practitioner
Medical Officer, Lira Hospital, Uganda
fsonic2muno@gmail.com
Medical Officer-HIV/AIDS support program under Infectious disease Institute, a Civil Society fund-funded project in Uganda within all regional referral Hospitals.
Dr. Odong Sonic Muno is born on 13th/may/1985. He graduated from Mbarara University of Science and Technology, Uganda in 2011, with Bachelor of Medicine, and Bachelor of surgery (MBCHB). He held the position of Medical Superintendent with Kololo Hospital Kampala, a private hospital in Uganda from August 2011-October 2013. Currently working as a medical officer, Lira regional referral hospital in HIV/AIDS project under Infectious disease institute.
Married and blessed with a beautiful daughter. During my high school and undergraduate, I actively participated in student leadership, and among which I held positions of President of Students' association.
Links