Training Course in Sexual and Reproductive Health Research 2014 - List of participants
Yasmin Mohsin
Pakistan Air Force Hospital, Islamabad, Pakistan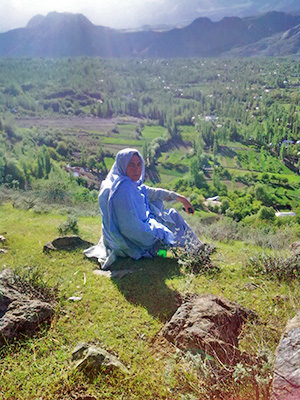 Yasmin Mohsin, MD
Gynecology Consultant, Pakistan Air Force Hospital, Islamabad, Pakistan
Quality Consultant, Aga Khan Health Services, Islamabad
yasmohsin@gmail.com
I was born in Chitral and I got primary education in my home town and then moved to Karachi. My ambition was to become a medical doctor as there was no female doctor in my town. I have really worked hard to pursue my goal.
I started my professional career with Aga khan university hospital Karachi Pakistan after my graduation from the same medical school.
I became a role model for the girls of my remote town. During my residency training I worked with Aga khan health services to establish the only maternity health centre in Chitral and worked there as gynecology supervisor for one year. I motivated and mobilized the communities for girls' education and preventive health measures and doing it since then.
Other achievements were safe care during labour by training midwives and my active role in reducing caesarean section rates in various units I worked.
Currently I am working with PAF, social security health and Aga khan health services as a consultant. I think that I need to improve my skills and knowledge in order to provide better services in health care. Also, I wish to broaden my horizon beyond the technical world and enhance problem-solving and decision-making skills for broader impact on the society.
My future plan is that I would like to work closely with the women parliamentarians to enhance their capacity to understand women's health issues in Pakistan and take necessary actions to influence polices and extend laws to empower women and decrease maternal mortality. I envision myself heading a right based organization to improve the health status of women in the remote regions. I also wish to see my only daughter to get proper education and be a very effective individual of the society.
Links