Amobi Andrew Onovo
US Agency for International Development, Abuja, Nigeria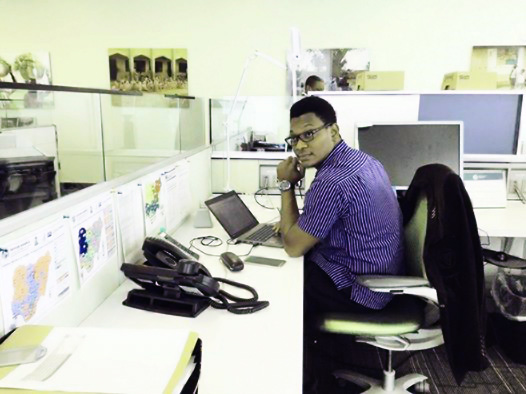 Amobi Andrew Onovo, B.Tech, MPH
Strategic Information Liaison Sexual Prevention, HIV/AIDS and TB Office, USAID, Nigeria
amobiandrewonovo@gmail.com
Amobi Onovo is a research oriented HIV/AIDS and sexual reproductive health (SRH) M&E specialist with nine years of experience in epidemiology, project management, and Monitoring and Evaluation of health programs in Nigeria. His work focuses on the design, implementation, and oversight of M&E for comprehensive Global fund, CDC and USAID HIV/AIDS, TB, malaria, and SRH programs including through design and implementation of performance and impact evaluations, baseline surveys, data quality assessments, and M&E protocol and tool development.
Mr. Onovo holds a first class in MPH, Epidemiology degree from the University of Calabar, and a Bachelor of Technology degree in Biochemistry from the Federal University of Technology Yola, Adamawa state.
He has excellent analytic skills and experience with DATIM 2.0, SAS Programming, SPSS 22.0, STATA 12.0, Excel and Access to analyze and synthesize information.
Links