Bedilu Girma
Wolaita Sodo University, Ethiopia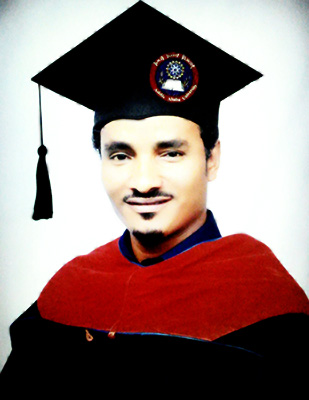 Bedilu Girma, Senior Anesthesia Professional BSc, MSc in Clinical Anesthesiology
Academic Quality Enhancement and Assurance Coordinator, Wolaita Sodo University College of Health Science and Medicine, Ethiopia
Full Time Anesthesia Provider, Wolaita Sodo University Teaching and Referral Hospital
anabedilu@gmail.com
I was born on the 12th of July 1983. I graduated from University of Gondar with a Bachelor of Anesthesia in 2009, which I was one of the influential student in the university evidenced by my position of fund raising head of the Graduation Committee. I received a post-graduate Degree in clinical Anesthesiology from Addis Ababa University in 2014. I have served as the Head of Anesthesia Department of Wolaita Sodo University in 2011 as well as in 2014 and also as Academic Quality Assurance Coordinator as of July, 2015.
Currently I run Academic Quality Assurance and Enhancement Office in Wolaita Sodo University College of Health Science and Medicine. I am responsible for the quality of Education and clinical practices in the college. I am working with Higher Education Relevance and Quality Agency of Ethiopian and other local and international NGOs which gives me a great opportunity to update my knowledge. I won a grand community service project called "Mobile Cardiopulmonary Resuscitation Training for Health Professionals at Wolaita Zone" in Wolaita Sodo University which is based on my MSc thesis project. I have attended different local and international workshops and participated in curriculum development and design in Ethiopia.
I am working in different committees in the university actively participating the university's research and community service office.
Links