Caleb Ojimah Aromeh
Marie Stopes International, Abuja, Nigeria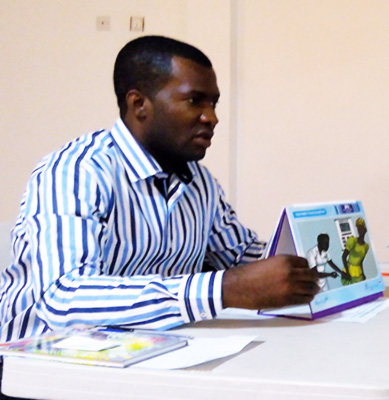 Caleb Ojimah Aromeh, RN, MPH
Quality Assurance Advisor, Marie Stopes International Nigeria
Caleb.Aromeh@gmail.com
I graduated of Babcock University, Nigeria with a Bachelor's degree in Nursing Science [BNSc] and a post-graduate degree in Public Health [MPH] from University of Benin, Nigeria. I am currently pursuing a post-graduate degree in Business Administration [MBA] from University of Nicosia, Cyprus. I am a Registered Public Health Nurse Midwife in Nigeria with over 8 years working experience in Sexual and Reproductive Health in my country, Nigeria. I have served as a Graduate Assistant and Clinical Instructor at Igbinedion University, Okada-Nigeria, worked as a Clinical Lead and Sales' Representative with Society for Family Health [a PSI affiliated organization]. I currently work as a Quality Assurance Advisor with Marie Stopes International, Nigeria.
I am an experienced Trainer and Service Provider in family planning especially long acting reversible contraceptives and mini-laparotomy tubal ligation, cervical cancer screening [VIA/VILI], cryotherapy, and integrated management of childhood illness and other key sexual and reproductive health issues.
I am passionate about reproductive, maternal, neonatal, child and adolescent health issues.
Links