Mahlet Yigeremu Gebremariam
College of Health Sciences, Addis Ababa University, Ethiopia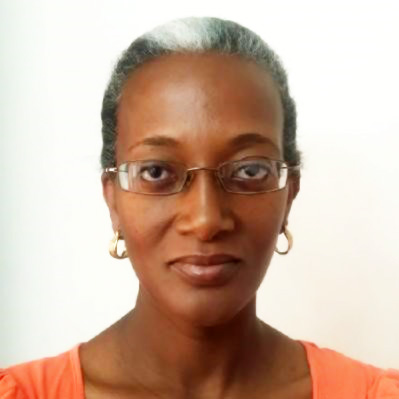 Mahlet Yigeremu Gebremariam, MD
Assistant Professsor and Consultant Specialist in Obstetrics and Gynecology, Department of Obstetrics and Gynecology, College of Health Sciences, Addis Ababa University, Ethiopia
gyobmahi@gmail.com
I have been an academic faculty since 2005 teaching undergrads and residents in obstetrics and gynecology. I have a great clinical experience working in Tikur Anbessa Specialized Hospital and research work too. I have my share of exposure to administrative responsibilities from Department Head to Dean of School of Medicine Addis Ababa University and CEO of Tikur Anbessa Specialized Hospital. I am a dedicated advocate and implementer of SRH. I want to augment my career in the sexual and reproductive rights and research areas through trainings.
Publications
Woldu ZL, Teklehaimanot TG, Waji ST, Gebremariam MY. The prevalence of Group B Streptococus recto-vaginal colonization and antimicrobial susceptibility pattern in pregnant mothers at two hospitals of Addis Ababa, Ethiopia. Reprod Health. 2014;11:80. http://dx.doi.org/10.1186/1742-4755-11-80
Mengistie Z, Woldeamanuel Y, Asrat D, Yigeremu M. Comparison of Clinical and Gram Stain Diagnosis Methods of Bacterial Vaginosis Among Pregnant Women in Ethiopia. J Clin Diagn Res. 2013 Dec;7(12):2701-3. http://dx.doi.org/10.7860/JCDR/2013/5872.3736
Philpott J, Cornelson B, Derbew M, Haq C, Kvach E, Mekasha A, Rouleau K, Tefera G, Wondimagegn D, Wilson L, Yigeremu M. The dawn of family medicine in Ethiopia. Fam Med. 2014 Oct;46(9):685-90.
Links