Ottan Abd'Lateef Toyin
FHI 360, Ibadan, Nigeria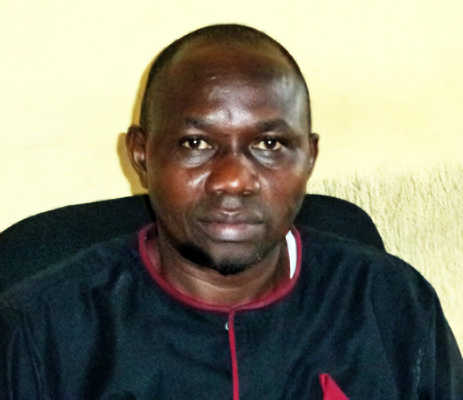 Ottan Abd'Lateef Toyin, BSc
Behavior Change Communication/Community Mobilization Officer, Malaria Action Program for State, a USAID/PMI supported project in Oyo State, South West Nigeria
abdlateef307@gmail.com
Ottan Abd'Lateef is a trained Centre for African Family Studies (CAFS), C-Change and Johns Hopkins University/Centre for Communication Programs (JHU/CCP) public health communication specialist with 20 years' experience in the planning, management, coordination and implementation of family planning and HIV/AIDS/STI/TB (HAST) community programs in challenging situations in Nigeria. He has demonstrated expertise in Family Planning/Reproductive Health programs, HAST and malaria prevention and treatment among hard- to- reach communities in Nigeria.
Ottan has transferable knowledge and skills in leadership in strategic health communication, facilitation, managerial and leadership skills in health management, advocacy, capacity building, and marketing communications.
He is currently the Behavior Change Communication/Community Mobilization Officer (BCC/CMO) with USAID/PMI MAPS supported project- implemented by FHI360 in Nigeria. He is responsible for the management, coordination and implementation of behavior change communication strategy and activities to enhance uptake of malaria prevention and treatment services among pregnant women, care givers, children less than five years and the general populations. He had previously worked with USAID/PEPFAR supported Global HIV/AIDS in Nigeria (GHAIN) project implemented by FHI360 as Strategic Behavior Change Communication Officer (SBCCO) in Cross River State, South- South Nigeria from 2007-2011.
Links