Wasiu Ayodeji Jimoh
General Hospital Minna, Nigeria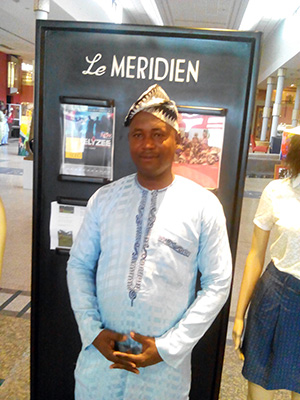 Wasiu Ayodeji Jimoh, M.B.CH, B, MHE, MIH (in view), Dip. HCMTC
Senior Medical Officer, Department of Obstetrics and Gynecology, General Hospital Minna, Niger State, Nigeria
drmoplas@yahoo.com
I am lover and advocate of women and children. I was born about 4 decades ago in Osogbo Osun state of Nigeria. I am a holder of master degree in health economics from Bayer university Kano and bachelor degree in medicine and surgery from Obafemi Awolowo University ile ife Osun state Nigeria. I am currently pursuing another master degree in international health from University of Basel Switzerland.
Since graduation I have being working in the part of Nigeria with high maternal and child mortality. I have working in the departments of pediatrics and O&G for the past 10 years. l have served in various clinical and administrative positions which include head of department of obstetrics and gynaecology, secretary of Nigerian Medical Association (NMA). My duties include patient care, teaching and training, and administrative. I have been involved in provisions of free medical services, helping the poor and pauper patients and given health talk in broadcasting houses. Presently I am working on the establishment of my non-governmental organization (NGO) center for protection of vulnerable group.
I speak major Nigerian languages and am widely travelled.
Links