Alemayehu Sayih Belay
Mizan-Tepi University, Ethiopia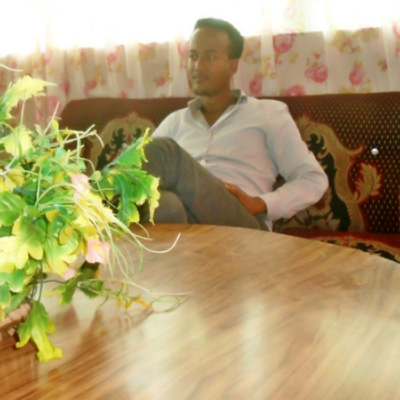 Alemayehu Sayih Belay, BSc in Clinical Nursing, Msc in Maternity and Reproductive Health Nursing
Lecturer, Mizan Tepi University, Southern Nations, Nationalities, and Peoples' Region/SNNPR, Ethiopia
alex.sayihalem2012@gmail.com
I am Alemayehu Sayih Belay and I was born on the 5th of April 1988 and I graduated from Jijiga University with a Bachelor Science in clinical Nursing in 2010, and also graduated from Addis Ababa University with Master of Science in maternity and reproductive health nursing in 2014.
I also received training on drug abuse and illicit trafficking prevention in 2007, basic training on competency based PMTCT/HBB in 2016, TOT on the syndromic approaches on the sexual transmitted infection/STI in 2015.
I have served as a clinical nurse at Black lion specialized referral hospital in 2012. Currently I am an instructor in Mizan Tepi University, College of health science, Department of nursing since 2013.
Publications
Belay A, Sendo E. Factors determining choice of delivery place among women of child bearing age in Dega Damot District, North West of Ethiopia: a community based cross- sectional study. BMC Pregnancy Childbirth. 2016 Aug 17;16:229. http://dx.doi.org/10.1186/s12884-016-1020-y
Links