Anisur Rahman
Save the Children, Gurgaon, India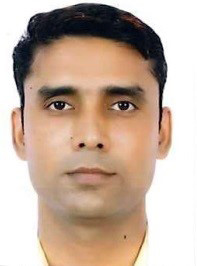 Anisur Rahman, Public Health Expert, BUMS, Masters Health Management, Diploma (Sexual and Reproductive Health and Rights)
Project Manager, Save the Children India
anisur.rahman@savethechildren.in
With 9 years of post-qualification experience in the field of public health policy, planning & implementation, I am currently working as Project Manager for a USAID assisted project under the aegis of Save the Children India. The project is expected to unlock public and private resources to implement proven health solutions for urban poor. It assists national and urban local governments in building its capacities to manage, implement and monitor its response in order to ensure accessible, equitable and affordable health services to medically indigent population living in urban areas.
On my earlies assignments with the Ministry of Health & Family Welfare, Government of India and UNOPS, I provided technical support in programme implementation and policy amendments at national level and subsequent programme monitoring across various provincial states/ Union Territories. At national level, I have been involved in drafting operational guidelines and implementation framework for various national health programmes.
Apart from public health planning & programme management, I have keen interest in hardcore implementation research in order to generate evidences on feasibility of existing healthcare policies esp. with regard to Sexual & Reproductive Health and Maternal, Newborn, Child & Adolescent Health.
Links