Fungai Muzeya
Paray School of Nursing, Thaba-Tseka, Lesotho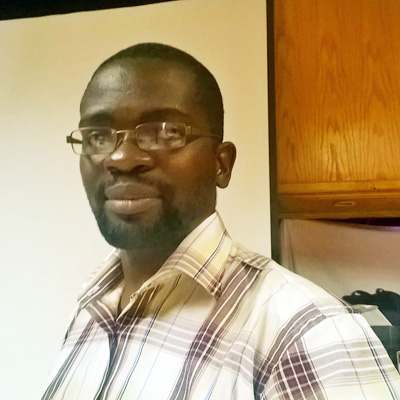 Fungai Muzeya, BSC Nursing (Honours), MPH
Nurse Educator, Paray School of Nursing, Thaba-Tseka, Lesotho
funmuzeya@gmail.com
I am a Zimbabwean by nationality but presently residing in the Kingdom of Lesotho for the past ten years. I have a Bachelor of Science Honours Degree in Nursing from the University of Zimbabwe and a Master in Public Health from the University of South Africa.
I am a professional nurse registered with the Lesotho and Zimbabwe Nurses Councils. My portfolio includes ten years progressive professional experience. Subsequent to my first degree graduation I have worked as a nurse and clinical instructor at a referral and teaching hospital called Chitungwiza Central Hospital, Zimbabwe from 2005 to 2007. I have also worked for the Ministry of Health, Lesotho under the Clinton Foundation HIV/AIDS Nursing Initiative project from 2007 to 2011. Since 2011 to date I have been working in the capacity of a nurse-educator (lecturer) at Paray College of Nursing at Thaba-Tseka, Lesotho.
I have more than four years' experience in the utilization of innovations in teaching and learning including simulation based education of nurses (including smart simulation, medium and low fidelity simulation and utilisation of standardised patients), E-Learning and competency based education. Courses taught include Clinical nursing (Medical Surgical Nursing), Psychiatry in nursing, Postnatal care as well as carrying out research supervision for student projects. I am currently the institution's focal person for E-learning.
I have also been involved in curricula development at macro and micro levels. I have developed the postnatal study guide for the Diploma in Midwifery course and co-authored the Postnatal E-Learning module for the Diploma in Midwifery Distance learning course that is to be piloted in the year 2017.
I was responsible to a larger extent in the preparation for and full accreditation of the Diploma in Nursing, Diploma in Midwifery in January 2017 and the probationary accreditation for the Certificate in Nursing Assistant programmes in the year 2015 for Paray School of Nursing. I have gained extensive experience in teaching and learning, quality improvement and monitoring interventions in higher education.
I am the first born in a family of two boys and two girls. My wife's name is Bertha and we are blessed with two beautiful daughters Nyasha and Darlene. I enjoy listening to music and watching soccer.
Links