Jonathan Lukusa Tshimwanga
Swakopmund State Hospital, Erongo Region, Namibia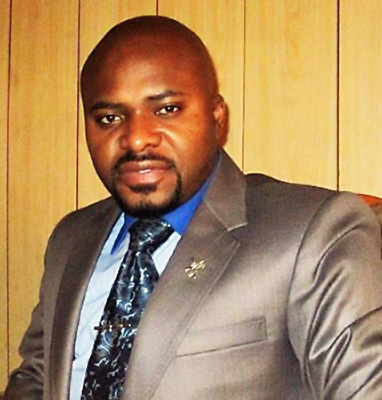 Jonathan Lukusa Tshimwanga, MD, PGDip (FamMed), MPH, MDM Disaster Management, PhD Student
Medical Officer HIV/TB, Swakopmund State Hospital, Erongo Region, Namibia
Société coopérative médicale de Beaulieu scholarship
jontshimwang@gmail.com
Jonathan Lukusa Tshimwanga was born in 1977 in DRC (Democratic Republic of Congo). He graduated from the University of Goma in 2006. Soon after he was employed as junior lecturer and coordinator in the Department of Family Medicine and Primary Health Care in the same University under the Primafamed Project, in collaboration with GENT University (Belgium) where he participated to the curriculum development. He also worked as junior lecturer in the University of Kivu. He later worked as a civilian doctor in the Military Hospital of Goma and medical officer in DOCS (Doctor on Call for Service Medical Clinic). He continued with his post graduate diploma in Family Medicine and Primary Health Care with the Stellenbosch University (2012). He obtained his Master in Public Health from the Texila American University / University of Central Nicaragua in 2015. He has another master in Disaster Management from the University of the Free State in South Africa. He is an expert in disaster risk assessment and trauma post disaster. He is currently a PhD student.
Jonathan worked with BAYLOR College of Medicine and the Children Foundation in Lesotho (BIPAI) and the Ministry of Health and Social Welfare in the Kingdom of Lesotho since 2010 as General practitioner. He worked in PHC (Primary Health Care) programme especially with access to and utilization of priority health related programs like: non-communicable diseases (NCDs), communicable diseases, maternal and child health (MCH), emergency preparedness and response and strengthening intersectional collaboration and community engagement, tackling adverse impact of social determinants of health (SDH), in meeting people health need concept.
Passionate in "Meeting people's health needs" in an environment challenging western medicine with the cross-culture beliefs, Dr Tshimwanga uses the helicopter to reach underserved villages to provide general consultation in medicine and manage TB, TB/HIV co-infection. He was the team leader of Infection Control unit at Motebang Hospital in the District of Leribe where he worked hand in hand with ICAP in infection control regarding HIV/TB co-infection. He supervised 25 clinics in the district of Leribe (on schedule basis) and improved quality of care in Lesotho. He also volunteered at the Disaster Management Authority (DMA) in order to improve community life in disaster risk reduction plan.
He currently works with the Ministry of Health and Social Service / Global Fund in Namibia.
Dr. Tshimwanga has a particular interest in reproductive health, involving women and children who are considered to be among the vulnerable in society. He aims to contribute to the achievement of the sustainable development goals; he is flexible and multitasking.
He speaks five languages and enjoys taking up challenges.
Links