Yitbarek Fantahun Mariye
College of Health Sciences, Addis Ababa University, Ethiopia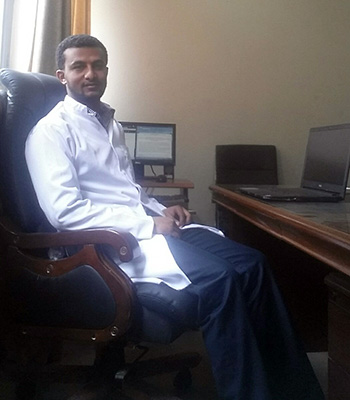 Yitbarek Fantahun Mariye, MD, Gynecologist and Obstetrician
Assistant Professor in Obstetrics and Gynecology, Undergraduate Program Co-coordinator, Addis Ababa University, College of Health Sciences, Addis Ababa, Ethiopia
yitbarekobgyn@gmail.com
I was born on 11th of November 1985, I got Doctorate Degree in Medicine in 2009 in Addis Ababa University. In the same year I started working as a lecturer in Addis Ababa University teaching medical students. I got trainings on cervical cancer screening in low resource settings, simulation based training for medical students, basic ART training, pediatric and adult basic and advanced life support training, and training on management of survivors of gender based violence.
I got specialty certificate in Obstetrics and Gynecology from Addis Ababa University in 2015 and worked as consultant Gynecologist and Obstetrician in Mekelle University, Ayder referral hospital, Ethiopia, for one year and then returned to my home university where currently I am working as Assistant professor in Obstetrics and Gynecology, Undergraduate program co-coordinator and labor ward head.
I am also involved in different volunteer campaigns in providing clinical service in rural areas including participation in evaluation and assessment of Government Hospitals in Ethiopia.
Links