Online training course Mobile Phones for Sexual and Reproductive Health "MHealth4SRH" 2013
Course facilitators
organised by
the Geneva Foundation for Medical Education and Research
WHO Collaborating Centre in Education and Research in Human Reproduction
4 March- 22 April 2013
Madhu Deshmukh, mHealth Alliance
Madhu has been working in the area of International Public Health for the past 22 years. She has field experience in over 40 countries including Africa, South and South East Asia, and South and Central America, working on HIV/AIDS, maternal, sexual and reproductive health issues. Madhu has served at leadership and senior management positions with several organizations including national and international NGOs, Government of India, UNDP, UNAIDS/WHO and DFID. Most recently, Madhu was the Chief of Party for CARE's Integrated Family Health Initiative (IFHI) in Bihar, India funded by the Bill and Melinda Gates Foundation. In her other capacities, Madhu has served at CARE as the Global Director for HIV and AIDS, Team Leader for Policy Analysis with the Policy and Advocacy Unit, and Senior Advisor on Maternal and Child Health with the Health Equity Unit. Madhu's experience includes strategy development, program management, designing and measuring community based interventions, and policy advocacy, with specific emphasis on women's empowerment, gender, governance and human rights. Madhu holds a Masters Degree (MA) in Social Sciences from the Tata Institute of Social Sciences, Mumbai.
mdeshmukh@care.org
Najeeb Al-Shorbaji, World Health Organization
Dr. Najeeb Al-Shorbaji has been working as Director, Department of Knowledge Management and Sharing at the World Health Organization Headquarters (WHO/HQ) in Geneva since September 2008. Prior to that he held the posts of Information Scientist, Regional Advisor for Health Information Management and Telecommunication and Coordinator for Knowledge Management and Sharing at the WHO Eastern Mediterranean Regional Office since February 1988. He is from Jordan, married and holds a PhD in Information Sciences since 1986.
Dr Al-Shorbaji's current portfolio covers WHO publishing activities and programmes, library and information services, knowledge networks, eHealth, knowledge translation and WHO Collaborating Centres.
Through his career in WHO, he initiated and lead a number of information and telecommunication technology projects and knowledge networks. He is a member of a number national and international professional societies and associations specialised in information management and health informatics. He has authored over 90 research papers and articles presented in various conferences and published in professional journals.
shorbajin@who.int
Youngji Jo, Johns Hopkins University Bloomberg School of Public Health
Youngji Jo is a doctoral student at Johns Hopkins University Bloomberg School of Public Health, in Health Systems program of the Department of International Health. She researched about mHealth Costing Strategies at the World Health Organization as a summer research fellow and is currently working at the World Bank, as a consultant, on Frontiers in Development Policy: Technology for Health. Prior to pursuing her advanced degree, she worked at the Federal Communications Commission on the International Broadband Development Research Project and the United Nations agencies including the mHealth Alliance for public private partnerships at the United Nations Foundation in Washington D.C., and the United Nations Asia Pacific Centre for Information and Communication Technology (UNAPCICT) for ICT capacity building research in Seoul. She holds a M.A. in International Relations and International Economics at Johns Hopkins School of Advanced International Studies (SAIS) and a B.E. in Electrical Engineering and Business Management at Seoul National University in South Korea. She speaks in English, Japanese and Korean.
yjo@jhsph.edu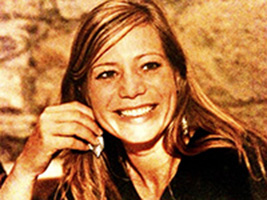 Josette de Vroeg, Communications Manager at Text to Change
Josette worked in the corporate sector for a few years as a Project and Communications Manager. Since Text to Change's startup in 2008 she has been involved with this pioneering organisation. As a Communications Manager Josette is constantly looking for new opportunities for Text to Change, aiming to promote their goals and achievements worldwide, always based on concrete results, and explore possibilities for suitable new partnerships. She truly believes in the power of mobile as a tool for development. She's on https://twitter.com/josettedevroeg
jdevroeg@texttochange.com
Arjen Swank, Text to Change
Arjen Swank has been working as a Programme Manager and Business Developer for Text to Change in their Amsterdam office since 2011. He has graduated his Masters in International Business and worked for different SMEs and MNEs before starting his work at Text to Change.
Arjen has been involved in the design and implementation of mHealth projects in both the Eastern and Western regions of Africa. His interest is in the latest advancements in mobile technology and the way these developments are best fit to empower communities in developing countries. He has provided consultancy services for several organisations regarding the implementation of mobile technology in their behavioural change campaigns. Mobile health programs that Arjen worked on for TTC focused on safe and clean drinking water, antenatal and maternal care, reproductive health, family planning and more. Furthermore he participates in focus groups regarding open data and open source technology and is program leader for the setup of '360', a movement and platform for increased transparency of development work funded by the Bill & Melinda Gates foundation.
Text to Change's international outlook and the nature of his work allows Arjen to travel around the world, being in contact with a diverse, global public of experts in health and technology.
aswank@texttochange.com
Zena Herman, Hesperian Foundation
Zena Herman is the Project Coordinator for the New Where There Is No Doctor. She first started using Hesperian Health Guides' resources while doing community health education in West Africa. At the time, she couldn't have imagined using the book on a cell phone -- but just a few years later, as one of the younger editors on the Hesperian staff, she found herself in the middle of the organization's efforts to marry its strong tradition of creating empowering health material in print with new digital technologies. Locally, Zena works to make Health for All a reality by volunteering and training lay health workers at the Berkeley Free Clinic. She has been with Hesperian since 2006.
zena@hesperian.org
Pamela Riley, Abt Associates, mHealth Working Group Advisory Board
Pamela Riley, JD, MS, has more than 20 years of experience in international public policy and strategy in information technology and health fields. In her role as Senior mHealth Advisor at Abt Associates, Ms. Riley leads Abt's efforts to leverage mobile phone technology to improve development outcomes. Through funding from USAID's Strengthening Health Outcomes through the Private Sector (SHOPS) project, Ms. Riley has brokered numerous mhealth partnerships; advised USAID on sustainable business models for a national scale mobile health information service in Bangladesh for pregnant and new mothers; worked with open source platform provider FrontlineSMS to develop a text-based training application for frontline health workers; and produced a global e-conference to showcase use of mobile technology to improve maternal health and newborn services in the developing world. Currently, Ms. Riley is supporting Abt's randomized control trials in Ghana and Kenya to evaluate impact of text messages on health knowledge and behavior, and conducting a pilot in eastern Caribbean to improve disease surveillance through mobile data collection. Prior to joining Abt, Ms. Riley worked for more than 14 years as senior legal strategist with Vodafone, the world's largest mobile operator. Ms. Riley is a member of the mHealth Working Group Advisory Board, and serves on the communications technology sub-committee of the U.S. Government Evidence Summit on Enhancing Child Survival and Development in Lower- and Middle-Income Countries by Achieving Population-Level Behavior Change.
pamela_riley@abtassoc.com
Garrett Mehl, World Health Organization
Dr. Mehl leads work on mHealth and innovations for reproductive and child health. He leads evidence synthesis through the WHO mHealth Technical Advisory Group on Evidence, Impact and Scale in Reproductive, Maternal, Newborn and Child Health, and facilitates the scale-up of mHealth solutions as technical lead of the HRP Innovations Catalyst "UN EWEC IWG Catalytic Scale-up Grant Program for mHealth" in collaboration with the mHealth Alliance. Additionally, he is a Principal Investigator of the "Dristhi" mHealth research study that is developing and assessing the impact of a smart-phone mHealth solution within the Indian rural health system, on maternal and child heath outcomes. Previously, Dr. Mehl coordinated research and evaluation on adolescents in the WHO Department of Child and Adolescent Health; and contributed to the development of the WHO Framework Convention on Tobacco Control. Previously, he worked at the Rockefeller Foundation, the World Bank, Johns Hopkins University, and the International Eye Foundation. Dr Mehl holds doctoral and masters degrees in International Health from the Johns Hopkins University School of Hygiene and Public Health. He has lived and worked on health in developing countries for over 15 years.
mehlg@who.int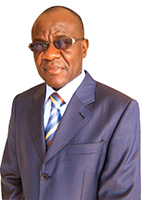 Virgile Capo-Chichi, PSI
Dr Virgile Capo-Chichi is a Statistician and demographer with 21 years of professional and academic experience in medical statistics, population studies and social marketing research. Currently he is the Director, Leadership & Development (LEADD), in Cotonou, Benin. Previously he was Senior Technical Advisor, Quantitative Research in Population Services International (PSI) and before that he was Director of research, global capacity building unit in PSI, in which position he created and managed a global research training portfolio, including: identification of research capacity building needs, design of curricula and implementation for PSI world.
Dr Capo-Chichi has had a key role as Head, Statistics and Computing in two national research institutes in Benin, CREDESA and CERRHUD where he designed and implemented a data processing system that respects the principles of good clinical practices. He conducted data processing and statistical analysis of all medical research undertaken in the department of Obstetrics and Gynecology, Faculty of Health Science, National University of Benin.
Dr Capo-Chichi's PhD in Statistics is from Centre for Population Studies, London School of Hygiene and Tropical Medicine, 1999 with the title of his thesis Fertility transition in Benin: new reproductive patterns or traditional behaviours?. He holds also an MA Diplomacy from Norwich University, USA. He has extensive list of publications and serves in consultant and advisory capacities , being currently a member of the Regional Advisory Panel of the WHO Reproductive Health and Research department.
vcapochichi@psi.org
William Philbrick, mHealth Alliance
Now with the United Nations Foundation's mHealth Alliance initiative working in global health and mHealth strategies, Bill Philbrick has over 18 years of experience working in international health and development. Prior to joining the mHealth Alliance, Bill served as the Director of the HIV/AIDS, Emerging and Infectious Diseases Unit at CARE International where he provided strategic direction and managed CARE's portfolio of PMTCT, HIV and AIDS, vulnerable children, early childhood development (ECD) and infectious diseases programs. While at CARE, Bill successfully spearheaded CARE's effort to integrate mobile phone technology into CARE's global health programming, particularly into HIV and maternal health interventions. Bill's current work with the Alliance focuses on supporting the Alliance's work in maternal, newborn and child health, HIV/AIDS, PMTCT, evidence connected to using mobile technology, sustainable business models and privacy policy connected to using mobile technology in global health programs.
Bill has a Postgraduate Degree in Health Systems Management from the London School of Hygiene and Tropical Medicine and an LL.M. degree in Sustainable International Development from the University of Washington. He received his J.D. degree from the University of Georgia and a B.A. degree in Foreign Affairs from the University of Virginia.
wphilbrick@mhealthalliance.org
Hermen Ormel, KIT
Hermen Ormel is a public health specialist with expertise in the field of sexual and reproductive health and rights, including HIV. His main areas of interest are capacity development, research and evaluation, mobile health, and gender and generational issues, in multilateral, bilateral and NGO settings.
Hermen worked with UNFPA for several years, providing programmatic, technical and evaluation assistance to governmental and NGO counterparts. Between 2003 and 2008, he served as HIV and AIDS regional technical advisor with the Namibian Ministry of Health and Social Services, as part of the EU-funded Namibian HIV/AIDS Response Capacity Development Programme implemented by KIT.
Currently Hermen is the coordinator of KIT's SRHR theme. He is furthermore engaged with two impact evaluation studies, on mobile health (Sierra Leone) and cervical cancer screening (Nicaragua), and part of an EU FP7 research project: the ReachOut study which addresses pathways to maximize the equity, effectiveness and efficiency of close-to-community services in Mozambique, Indonesia, Kenya, Malawi, Bangladesh and Ethiopia. Hermen also teaches in KIT's Master of Public Health program, for which he coordinates the course on HIV Politics, Policy, Governance and Planning Mechanisms.
h.ormel@kit.nl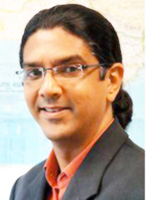 Arul Chib, Singapore internet Research Center, Wee Kim Wee School of Communication and Information at Nanyang Technological University
Dr. Arul Chib is Assistant Director of Singapore internet Research Center (SiRC) and Assistant Professor of Wee Kim Wee School of Communication and Information at Nanyang Technological University. He investigates the area of healthcare mobile phone systems, and pursues action- oriented research in varied cross-cultural contexts, particularly in resource-constrained environments. Dr. Chib plays a key role in the identification and investigation of key factors influencing the adoption of technology for positive health outcomes, and in the design and development of healthcare information and communication technology systems spanning online and mobile platforms, culminating in collaborations globally with agencies such as INPPARES (Peru), Nyaya Health (Nepal), Text to Change (Uganda), Udaan (India), UNICEF, UNFPA and World Vision (Indonesia).
Dr. Chib's contributions have led to a number of research awards, including the 2011 Prosper.NET Scopus Award for the use of ICTs for sustainable development. This award was accompanied by a fellowship from the Alexander von Humboldt Foundation, one of the highest honours within the European scholarly tradition. Chib has published in leading international journals, and in 2012, Dr. Chib released a co-edited volume, Linking research to practice: Strengthening ICT for Development Research Capacity in Asia. Dr. Chib leads the Strengthening Information Society Research Capacity Alliance programme. This multi-year capacity building programme has mentored 30 emerging researchers in Asia, Africa and Latin America.
Dr. Chib has a PhD in Communications from the University of Southern California, an MS from Syracuse University, and an MBA from the Indian Institute of Management.
arulchib@ntu.edu.sg
Patrice Anne Nuq, International University in Geneva
Patrice Anne Nuq is Dean of Academic Affairs at the International University in Geneva, Switzerland. Patrice is also Professor of Marketing at International University in Geneva since 2002. Professor Nuq is a visiting faculty member for Villanova University and Ohio State university in the USA for their summer program in Geneva Switzerland.
Ms. Nuq draws on extensive international market experience in strategic and operational marketing aimed at customer loyalty and satisfaction. As Director of Marketing, Customer Development, Patrice was instrumental in launching Orange into the Swiss market building on her successful track record in the marketing of leading high technology brands, having started her career in the United States working at RCA Global Communications and ITT World Communications.
This was followed by international roles where she lived and worked in the United Kingdom, France and Switzerland, working with world leaders such as: British Telecommunications, Digital Equipment /Compaq, and Orange Communications.
Patrice successfully completed the joint Grenoble/Newcastle DBA program in January 2012. The DBA will enable Patrice to further advance in her academic career.
The joint Grenoble/Newcastle DBA program was chosen due to its international nature, focus on innovation technology and its part-time status which enabled her to continue her professional activities. Patrice's research project is eHealth services marketing in developing countries which is a leading innovative technology.
This research is being done in collaboration with the eHealth efforts of the International Telecommunications Union in Geneva.
Patrice has recent publications in the area of services marketing in leading healthcare journals.
Patrice is also the co-author of 'Exploring Marketing, A creative learning approach'. This published book is a complement to traditional marketing textbooks for learning reinforcement.
pnuq@iun.ch
Margaret Usher-Patel
Margaret has over 34 years' experience in planning and strategic management of health sector projects and programmes working for and with major international and nongovernmental organizations and Ministries of Health in many countries of the world. Her main area of expertise is in the field of family and community health, particularly primary health care and universal access to sexual and reproductive health including; maternal, neonatal, child and adolescent health, women's health, family planning and improved access to reproductive health essential medicines and commodities. For over 13 years Margaret worked as senior scientist and technical advisor at the headquarters of the World Health Organization, Geneva, Switzerland in Department of Reproductive Health and Research. Before that, long term assignments were undertaken in Bangladesh, Belize, Nepal, Pakistan (NWFP), Thailand, Sudan and Zambia and at the regional level, as senior health adviser for WHO with Palestine refugees in Gaza, West Bank, Jordan, Syria and Lebanon. All work focused on creating systems and change management strategies to strengthen health systems and services.
Margaret is a skilled facilitator who has developed and implemented many managerial, educational and knowledge management strategies across the world. She has also either led or contributed to the preparation of an extensive list of technical publications. Margaret has a particular interest in developing innovative approaches that use both experiential and knowledge based learning to improve technical and managerial practice. This has included exploring with a number of partners the use of innovative technology, such as mHealth and pioneering the development knowledge management strategies and training tools. Her work has resulted in the development of a virtual collaborative learning tool known as the IBP Knowledge Gateway. It is now the largest public sector virtual networking tool in the world. (http://knowledge-gateway.org/).
maggieusherpatel@gmail.com
Margaret D'Adamo, USAID
Ms. D'Adamo has extensive experience in using ICTs for Development. She currently works as IT/Knowledge Management Advisor for USAID's Global Health Bureau, Office of Population and Reproductive Health. Prior to joining USAID in 2008, she worked at Johns Hopkins Bloomberg School of Public Health Center for Communication Programs (CCP) as a deputy project director, IT project manager and curator of a special collection of health communication materials. She has conducted IT and information training in Zambia, Morocco, Nigeria and Senegal and worked on technology-related projects in India, Uganda and Namibia. She has an MLS from University of Maryland and an MS in Business from Johns Hopkins University.
mdadamo@usaid.gov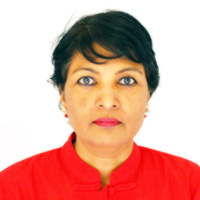 Meena Cherian, World Health Organization
Dr Meena Cherian has over 20 years of experience as a clinician, researcher and teacher in surgery and anesthesiology in India. She served in advisory positions to WHO, especially in the field of blood safety. Since 2001 she is WHO in Geneva where she developed a new programme of work on Emergency & Essential Surgical Care (EESC). She has coordinated the publication of the WHO manual 'Surgical Care at the District Hospital' and translation of the manual into the following languages: Korean, Mongolian, Dari, Vietnamese, French, Farsi. She has also developed an electronic training tool on 'Integrated Management of Emergency and Essential Surgical Care (IMEESC), included training videos. Dr Cherian established multidisciplinary global forum called the WHO Global Initiative for Emergency and Essential Surgical Care (GIEESC) consisting of leading academic institutions in developed and developing countries, professional societies, NGOs, international organizations (e.g. ICRC, MSF). She has implemented EESC in 40 low and middle income countries through ministries of health. Developed cross-departmental collaborations (Violence and Injury Prevention, Safe Surgery Programme, Health Action in Crisis, Making Pregnancy Safer, The Buruli Ulcer Programme, HIV, Integrated Management for Adult Illness, and developed the WHO Interdepartmental Working Group Reaching Emergency and Surgical Care to the Unreached (RESCU).
Dr Cherian has over 60 publications and abstracts.
cherianm@who.int
Joel Selanikio
A practicing pediatrician, former Wall Street computer consultant, and former CDC epidemiologist with more than twenty years combining technology and public health to address inequities in developing countries, Dr. Selanikio leads DataDyne's efforts to develop and promote new technologies and business models for health and international development, including multiple-award-winning Magpi mobile data collection software (formerly EpiSurveyor) – the most widely scaled mobile technology ever created for international development, with more than 15,000 users in more than 170 countries.
Dr. Selanikio is a judge for the GSMA Global Mobile Awards ("Best Use of Mobile in Emergency or Humanitarian Situations"), was named by Forbes magazine as one of the most powerful innovators of 2009, and is a winner of international awards including the Lemelson-MIT Award for Sustainability and the Wall Street Journal Technology Innovation Award for Healthcare. His work has been reported on by Wired, Forbes, The Economist, The Wall Street Journal, the BBC, and the Washington Post, among others. His public speaking includes presentations at TEDx Austin, the World Economic Forum in Davos, Foo Camp, the Clinton Global Initiative, the Royal Society of Medicine & many other venues.
In his former role as an officer of the Public Health Service, Dr. Selanikio served as Chief of Operations for the HHS Secretary's Emergency Command Center in the aftermath of 9/11. In 2005, he was given the Haverford Award for Humanitarian Service for his work in treating tsunami victims in Aceh, Indonesia (for which he was profiled in the Washington Post).
Dr. Selanikio holds a bachelor's degree from Haverford College, and an MD from Brown University, and is a graduate of the Epidemic Intelligence Service fellowship of the CDC. He continues to practice clinical pediatrics both as an Assistant Professor at Georgetown University and on the Emergency Response Team of the International Rescue Committee.
Mohini Bhavsar, Dimagi
Mohini is a Senior Field Manager at Dimagi. She has been implementing mobile technology for community health programs all over India for the past two years. She has worked with numerous international organizations in India to design, build and deploy mobile health applications and develop training programs for community health workers in India. Prior to Dimagi, Mohini consulted at TulaSalud, a Guatemalan NGO using mobile data collection tools for epidemiological surveillance in the highlands of Altaverapaz. In Guatemala, she assessed the use of existing technology and workflows and provided recommendations on how to strengthen their mobile health intervention. In 2010, Mohini helped MobileActive.org build a directory of literature on ICT4D spanning health, agriculture, mobile money, disasters, human rights and education for practitioners, researchers and NGOs seeking information about such interventions. Mohini has a strong interest in the implementation of mobile health systems and studying the use of mobile technologies to improve service delivery of community health workers in developing countries.
Mohini holds a Bachelor's degree in Biochemistry and Health Studies from McMaster University in Canada. She has worked for Health Canada's risk management and regulatory affairs directorate for natural health products; and University of Leipzig and Helmholtz Research Center in Leipzig, Germany.