GFMER collation of specific WHO online courses on COVID-19
OpenWHO is WHO's new interactive, web-based, knowledge-transfer platform offering online courses to improve the response to health emergencies. It has a mobile app, for both iOS and Android devices, and can also be viewed via the internet browser.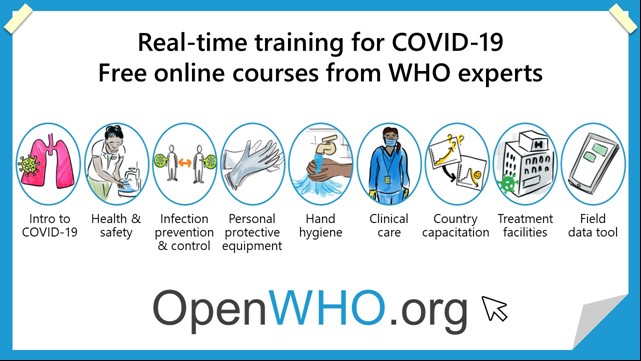 Specific courses by OpenWHO on COVID-19 are listed below and some of them offer a certificate. Please click on the URL link or copy and paste the link to open the course of your interest.