Training Course in Sexual and Reproductive Health Research 2012 - List of participants - GFMER members pages
Zeinab Abasi
Islamic Azad University, Tehran Medical Branch, Iran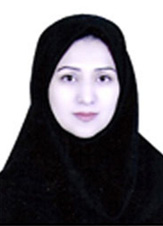 Zeinab Abasi, Master Student in Medical Teaching, Master of Midwifery (Maternal & Child Health)
Faculty Member in Midwifery, Department of Midwifery, Faculty of Nursing and Midwifery, Islamic Azad University, Tehran Medical Branch, Tehran , Iran
Master of Midwifery, Master Student in Medical Teaching, Shahib Beheshti University of Medical sciences, Tehran, Iran
abasi.zeinab@yahoo.com
My name is Zeinab Abasi, and I'm a master student in medical teaching in Sahib Beheshti University of Medical sciences, Tehran, Iran. I'm working in Midwifery department, faculty of Nursing and Midwifery, Islamic Azad University, medical branch of Tehran, Iran. I have conducted several activities in fields of sexual and reproductive health training, research, management and clinical care.
Publications in journals
Grarmaroudi GR, Makarem J, Alavi SS, Abbasi Z. Health related risk behaviors among high school students in Tehran, Iran. Journal of The Iranian Institute for Health Sciences Research. 2010 Mar;9(1):13–9.
Links