Training Course in Sexual and Reproductive Health Research 2012 - List of participants - GFMER members pages
Moses Barasa
Nyeri Provincial General Hospital, Kenya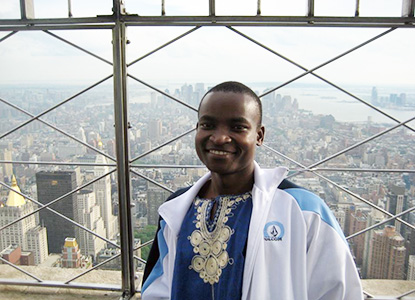 Moses Barasa, MD
Medical Officer, Nyeri Provincial General Hospital, Kenya
mosbarasa@yahoo.com
Dr.Moses Barasa is a medical officer working at Nyeri Provincial General Hospital. The hospital serves as a primary and referral centre for most of central Kenya region. Dr.Barasa graduated with Bachelor of medicine and bachelor of surgery(MBCh.B) degree from Moi University in 2010. He did a medical elective at Lehigh valley hospital, Pennsylvania,U.S.A. on IU-Kenya scholarship. He also has experience in Community based education and services from which he developed interest in healthcare research. He has attended several international medical scientific conferences including: TUFH (Towards Unity For Health) Network conference in Uganda, First Global symposium on Health Systems Research in Switzerland and Keystone symposia X8 in Canada.
His duties include: Management of out and in-patients in obstetrics and Gynecology department with emphasis on safe motherhood, Teaching and training of Clinical Officer students and Clinical Officer interns in the hospital, Participate in hospital-wide continous medical education sessions and Conducting community health education sessions.
Dr.Barasa believes this course, as part of continous medical education, will immensely compliment his medical knowledge and research capabilities thus enhance better healthcare delivery to his patients through evidence-based research.
Therefore, it's imperative that his attendance of the 2012 GFMER course to learn and add new concepts in the field of reproductive health will improve his clinical and research acumen, thus consequently promote safe reproductive health.
Links