Training Course in Sexual and Reproductive Health Research 2012 - List of participants - GFMER members pages
Jane Chivers
Family Planning NSW, Australia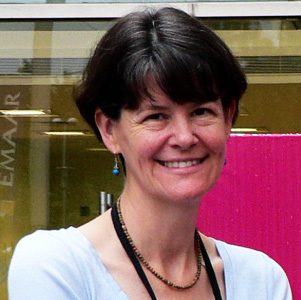 Jane Chivers, Bachelor Social Work, Post Graduate Diploma Social Administration, Post Graduate Diploma Adult Education
Senior Project Coordinator, International Programs, Family Planning NSW, Australia
Janec@fpnsw.org.au
The focus of my career has been on promoting the rights of marginalised people especially those who live with disability. For the past 13 years I have designed and delivered sexual and reproductive health (SRH) education programs for Family Planning NSW, an Australian NGO. I am currently responsible for the pilot of a post basic SRH course for nurses in Papua New Guinea. I am also supporting a family health organisation in Fiji to develop a 3 year plan to build their capacity to deliver a SRH education program.
I am interested in the effectiveness of human rights based education on the work practices of professionals. I would like to conduct research that considers the impact of education that raises awareness and provides strategies for action to support the sexual rights of people with disabilty.
Publications in journals
Chivers J, Mathieson S. Training in Sexuality and Relationships: An Australian Model. Sexuality and Disability. 2000;18(1):73–80.
Other online documents
Links