Training Course in Sexual and Reproductive Health Research 2012 - List of participants - GFMER members pages
Dereje Duguma Gemeda
Centro universitario per la cooperazione internazionale - Università degli studi di Parma, Italy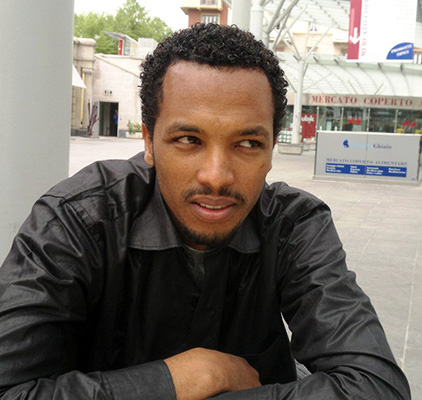 Dereje Duguma Gemeda, MD
Postgraduate Student, Master in International Health for Cooperation with Developing Countries, Centro universitario per la cooperazione internazionale - Università degli studi di Parma, Italy
Dered2010@yahoo.com
I am Dr. Dereje Duguma Gemeda and I am born in Amuru, E/wollega, Oromia, Ethiopia from my father Duguma Gemeda Duressa and my mother Shita Baloo Kumsa.
During my childhood I was helping my family in home works and different activities. When my age reaches for school I entered the elementary school at Amuru elementary school. I was extraordinary student so I achieved top mark. I was learning 2 class in a year. Then I finished my elementary school and joined the high school from grade 9. I again recorded high point in high school. The high school had given me many rewards including books and several education materials. I was also participated in different extracurricular activities like literature and sporting by which I got many promotions. The teachers and students are always being amazed by my achievements.
When I examined the Ethiopian school Leaving Certificate Examination, I was one of the top student who scored 4.00 out of 4.00. The regional government rewarded me for the achievement.
And finally I joined Mekelle University , one of the largest University in Ethiopia. Here I learned for 7 year, including the internship. I was finally graduated with Gold Medallion from the campus.
Last I was sent to a district hospital in rural area in which I worked for more than 2 years. I was then selected by the Federal Ministry of Health for this master Program.
Links