Training Course in Sexual and Reproductive Health Research 2012 - List of participants - GFMER members pages
Prashant Khatiwada
Kathmandu University School of Medical Sciences, Nepal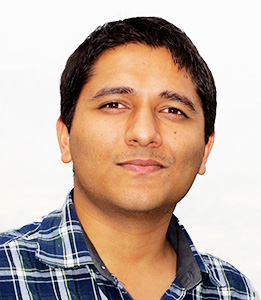 Prashant Khatiwada, MBBS
Medical officer at Kathmandu University Hospital, Nepal
Assistant Editor, Journal of Advances in Internal Medicine
Cancer Advocate to Richa Bajimaya Memorial Foundation
Technical Advisor to Society of Internal Medicine of Nepal
prashant@richafoudnation.org.np
Medical graduate from Nepal with interest in family medicine, bioinformatics and epidemiology; I look forward to merge these disciplines, into a favorable outcome for developing country. To fuse medicine and technology into constructive and economically viable product; join the limited group of medical entrepreneurs working in primary health care, reproductive health care, and tropical medicine.
As a cancer advocate working with RichaFoundation (RBMF – Nepal), I work with school children of grade five to ten, teaching various primary health cares and anti cancer behavior. My work involvement includes social and preventive health care education via various children activities like sports, exercise, inter school competitions, group work and teaching; and Q and A session with students as well as teachers.
Beginner to intermediate knowledge of biomedical journalism. I work as an assistant editor to an international biomedical journal (Journal of Advances in Internal Medicine - JAIM) from Nepal. My work involves paper reviewing and screening, website management, layout designing, print and press coordination.
Good technical knowledge on e-medicine and information technology. Avid computer user with sound knowledge on computer languages of Javascript and PHP, I also work on 2D computer designs, photo manipulation, website and layout designing. I am learning photographer.
Links