Training Course in Sexual and Reproductive Health Research 2012 - List of participants - GFMER members pages
Anil Thapa
District Public Health Office, Ministry of Health and Population, Lalitpur, Nepal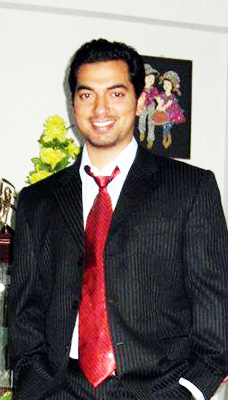 Anil Thapa, Bachelors of Public Health (BPH)
District AIDS Coordination Committee Coordinator (DACC Coordinator), Lalitpur, Nepal
anilthapa99@gmail.com
I have successfully completed my BPH in 2010 and currently working as the DACC Coordinator in Lalitpur District. As a DACC Coordinator, I am responsible for coordinating with NGOs/INGOs and key stakeholders working in the field of reproductive health and HIV/AIDS; and further work as a resource person in training, research and field implementation of HIV/AIDS programmes on behalf of the Government of Nepal in the Lalitpur District.
Before the current position as the DACC Coordinator, I have worked in different capacities as Programme associate, Program Officer and Research coordinator in Group for Technical Assistance (GTA), a non-governmental organization working in the field of research, communication campaign, organization development and programme implementation.
My career has led me to specialize increasingly in the field of public health. I have experience in: health research planning and programme implementation (adolescent sexual and reproductive health); data collection, management and analysis; and the application of modern leadership methods (through staff motivation and involvement in both decision-making and target-setting, clarity in communication, and easy personal inter-relations). My interests in sexual and reproductive health, health research, health education and health promotion, working for vulnerable groups of people, moreover, willing to work in the rural settings has built confidence within to contribute for addressing current issues in public health.
Links