Training Course in Sexual and Reproductive Health Research 2013 - List of participants - GFMER members pages
Adebode Daniel Adekanle
Lautech Teaching Hospital, Osogbo, Osun State, Nigeria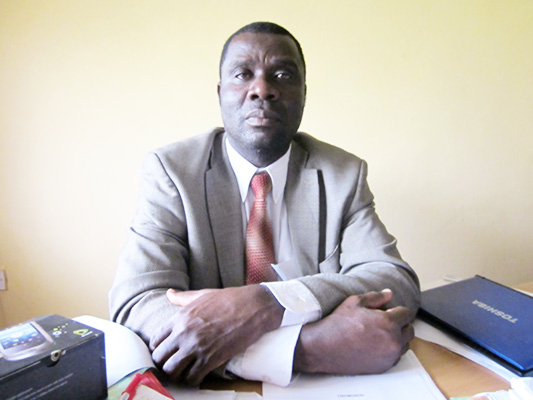 Adebode Daniel Adekanle, MBBS, MSc, FWACS
Senior lecturer, Department of Obstetrics & Gynaecology, Faculty of Clinical Sciences College of Health Sciences, Osogbo, Osun State
Consultant Obstetrician & Gynaecologist, Lautech Teaching Hospital, Osogbo, Osun State, Nigeria
adekanle2000@yahoo.co.uk
Dr. Adebode Daniel Adekanle was born on the 10th of January 1966. He graduated from University of Ibadan, Nigeria, in 1994, with Bachelor of Medicine & Bachelor of Surgery (MBBS), was admitted to West African College of Surgeons in sub-speciality of obstetrics & gynaecology in 2004 and obtained a Master in Epidemiology and Medical Statistics, University of Ibadan, Nigeria, in 2006. He was appointed as a Lecturer 1 in 2004 at the Department of Obstetrics & Gynaecology, Faculty of Health Sciences, Ladoke Akintola University of Technology (LAUTECH), Osogbo, Nigeria, and consultant Obstetrician & Gynaecologist, LAUTECH Teaching hospital, Osogbo, Osun State, Nigeria. He is currently a Senior lecturer and consultant to the same institution.
Publications in journals
Okunola OO, Ayodele OE, Adekanle AD. Acute kidney injury requiring hemodialysis in the tropics. Saudi J Kidney Dis Transpl. 2012 Nov;23(6):1315-9.
Adeyemi AS, Adekanle DA. Progestogen-only injectable contraceptive: experience of women in Osogbo, southwestern Nigeria. Ann Afr Med. 2012 Mar;11(1):27-31.
Kolawole OM, Wahab AA, Adekanle DA, Sibanda T, Okoh AI. Seroprevalence of hepatitis B surface antigenemia and its effects on hematological parameters in pregnant women in Osogbo, Nigeria. Virol J. 2012;9317.
Fawole AO, Sotiloye OS, Hunyinbo KI, Umezulike AC, Okunlola MA, Adekanle DA, Osamor J, Adeyanju O, Olowookere OO, Adekunle AO, Singata M, Mangesi L, Hofmeyr GJ. A double-blind, randomized, placebo-controlled trial of misoprostol and routine uterotonics for the prevention of postpartum hemorrhage. Int J Gynaecol Obstet. 2011 Feb;112(2):107-11.
Olugbenga-Bello AI, Adekanle DA, Ojofeitimi EO, Adeomi AA. Barrier contraception among adolescents and young adults in a tertiary institution in Southwestern Nigeria: a cross-sectional descriptive study. Int J Adolesc Med Health. 2010 Jun;22(2):321-9.
Fawole AO, Adekanle DA, Hunyinbo KI. Utilization of the partograph in primary health care facilities in southwestern Nigeria. Niger J Clin Pract. 2010 Jun;13(2):200-4.
Adeyemi AS, Adekanle DA, Afolabi AF. Pattern of gynaecological consultations at Ladoke Akintola University of Technology Teaching Hospital. Niger J Clin Pract. 2009 Mar;12(1):47-50.
Fawole AO, Hunyinbo KI, Adekanle DA. Knowledge and utilization of the partograph among obstetric care givers in south west Nigeria. Afr J Reprod Health. 2008 Apr;12(1):22-9.
Adeyemi AS, Adekanle DA, Komolafe JO. Pattern of contraceptives choice among the married women attending the family planning clinic of a tertiary health institution. Niger J Med. 2008 Mar;17(1):67-70.
Adekanle DA, Adeyemi AS, Fadero FF. Booking status and caesarean section outcome in LAUTECH teaching Hospital, Osogbo. Niger J Med. 2008 Mar;17(1):25-8.
Adekanle DA, Bello TO, Odu OO. Predictors of request for antenatal sex determination among pregnant women in Osogbo, Nigeria. Niger J Med. 2007 Dec;16(4):322-5.
Oladapo OT, Adekanle DA, Durojaiye BO. Maternal risk factors associated with fetal death during antenatal care in low-resource tertiary hospitals. Aust N Z J Obstet Gynaecol. 2007 Oct;47(5):383-8.
Adeyemi AS, Adekanle DA. Knowledge and attitude of female health workers towards prenatal diagnosis of sickle cell disease. Niger J Med. 2007 Sep;16(3):268-70.
Taiwo SS, Adesiji YO, Adekanle DA. Screening for syphilis during pregnancy in Nigeria: a practice that must continue. Sex Transm Infect. 2007 Aug;83(5):357-8.
Ogunro PS, Adekanle DA, Fadero FF, Ogungbamigbe TO, Oninla SO. Prevalence of anti-hepatitis C virus antibodies in pregnant women and their offspring in a tertiary hospital in Southwestern Nigeria. J Infect Dev Ctries. 2007;1(3):333-6.
Olayemi O, Adekanle DA, Aimakhu CO, Adeniji AO, Udoh ES, Ogunowo TO. Blood loss at fibroids surgery: myomectomy versus total abdominal hysterectomy. Trop Doct. 2005 Jul;35(3):171-2.
Links