Training Course in Sexual and Reproductive Health Research 2013 - List of participants - GFMER members pages
Shanthi Elavazagan
HealthcareMagic, Bangalore, India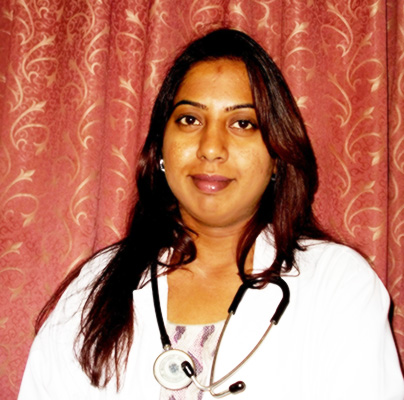 Shanthi Elavazagan, MBBS, Advanced Course in International Trauma Life Support (ITLS), Levels 1 & 2 Training in HIV-AIDS Medicine
Senior Medical Officer, Medical Operations, HealthcareMagic, Bangalore, Karnataka State, India
drshanthi1983@gmail.com
Introduction
I was born on the 20th of April 1983. I completed my M.B.B.S. from M.S. Ramaiah Medical College, Rajiv Gandhi University of Health Sciences in May 2006. I have gained adequate experience in clinical care, outpatient and inpatient care, hospital records documentation and maintenance.
I am currently working as a Senior Medical Officer, Medical Operations, HealthcareMagic, Bangalore, India. HealthcareMagic is an online patient education portal, providing health solutions in the form of Ask a Doctor and Ask a Specialist services. We help our users to make better healthcare decisions with straightforward and trustworthy answers from medical experts, which are a replacement for the information they find on the internet. HealthcareMagic has more than two million visitors a month, from all over the world, who utilize our exclusive services. It is one of the largest healthcare portals.
Work experience
I started my career working as a resident medical officer in Raj Mahal Vilas hospital, Sanjaynagar, Bangalore from May 2006, where I gained clinical experience in most of the specialties. I gained experience in the department of orthopedics, surgery, antenatal care and obstetrics and gynecology, pediatrics, acute emergencies, anaphylactic shock, acute pulmonary edema and other acute emergencies.
Simultaneously, I further pursued my career when I joined Karnataka Health Promotion Trust (KHPT) in May 2006. I worked as consultant medical officer in KHPT linked project SANKALP, focusing on an HIV prevention program in a high-risk population, as a part of AVAHAN-BMGF's India Aids initiative. I worked at 3 taluks of Bangalore, rural districts with high-risk populations. I was involved in treating STIs and other illnesses, syphilis screening and Treatment, TB screening and referral, trainings, condom promotion and meetings. I worked with KHPT for 2 years from May 2006 to March 2008.
Later, I worked as Resident Medical Officer in Jain international Residential school from November 2008 to January 2010. I worked as a contract medical practitioner for south Western Railways in Bangarapet Health Unit from February 2010 to September 2010.
I am currently preparing for my higher studies.
Other roles and responsibilities
I underwent various capacity-building trainings, like STI prevention and treatment – level 1, HIV basic care – level 2 at KHPT/St. John's Research Institute, Bangalore, India.
I took part in various health checkups and heart camps conducted by Wockhardt Hospital, Bangalore.
I rendered rural service in the PHC of Kaiwara for a period of 3 months, from June to August 2005.
Seminars/conferences attended
I took active part in the BSOG CME 2005, held from the 23rd to 26th June 2005 at API Bhavan, Bangalore.
I have a received a certificate of appreciation for services rendered in a mega Health Checkup conducted on the Death Anniversary of Late Smt. Indira Gandhiji, on the 31st of October 2005.
Additional qualifications
I completed the advanced course in International Trauma Life Support at M.S. Ramaiah medical college in the year 2006.
Links