Training Course in Sexual and Reproductive Health Research 2013 - List of participants - GFMER members pages
Bruno Ki
Marie Stopes International, Ouagadougou, Burkina Faso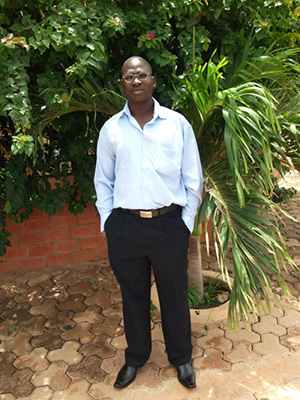 Bruno Ki, MD
Trainer for Management of Medical Emergencies & Sexual and Reproductive Health Care Provider, Marie Stopes International, Ouagadougou, Burkina Faso
ki_br10@yahoo.fr
I am a clinical and public health physician. I am a graduate of the University of Ouagadougou (Burkina Faso), Nancy (France) and Bordeaux (France), with a Doctorate of Medicine, Master of Public Health and University Diploma in Nutritional Epidemiology, respectively.
I am currently a sexual and reproductive health care provider at Marie Stopes International Burkina Faso since February 2011, in charge of surgical contraceptive methods and staff training in medical emergencies.
I previously worked for two years at the Ministry of Health of Burkina Faso, in a health district of the northern region as emergency surgeon and I was responsible for community-based activities and specific groups. I was also responsible for the implementation of two pilot programs of the Department of Health: one for the community-based management of severe acute malnutrition, and the other for reducing child and maternal mortality.
For me, this course is a great opportunity to enhance my skills in the field of research on sexual and reproductive health and to interact with professionals from other backgrounds.
Links